The yamatoimo is a yam of the Dioscoreaceae family and is characterized by its stickiness.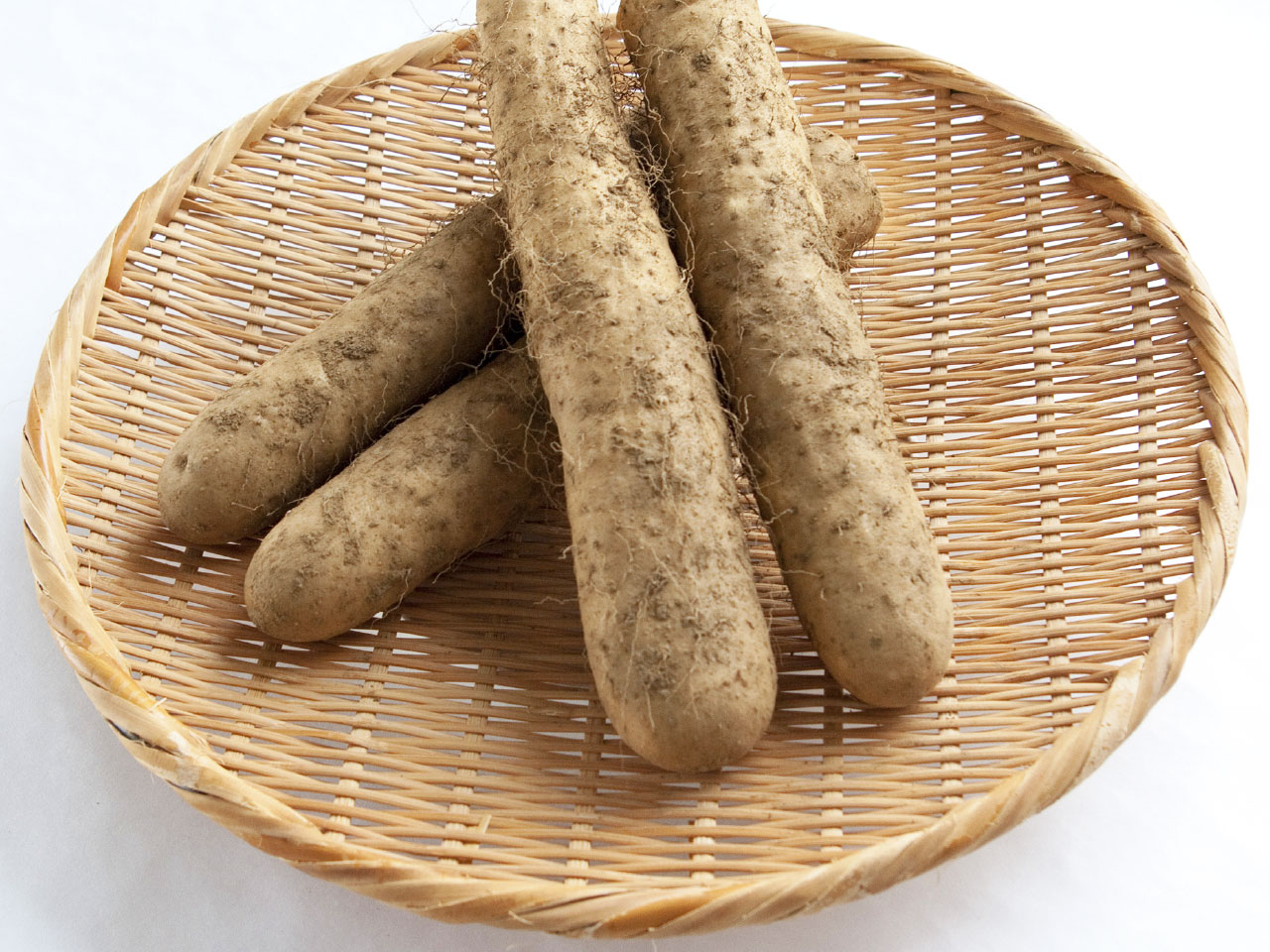 The yamatoimo, cultivated in fertile and well-drained fields created by the Tone River, is a specialty crop representative of Gunma. These yams come in various shapes such as a stick, a plectrum and a ginkgo leaf, depending on the weather of the year and soil.
The shapes are different but the tororo (grated yam) made by grating each yam has a rich flavor and is so sticky that it can be picked up using chopsticks. The yams can be stored in the refrigerator for a long period of time, so they are a specialty that can also be appreciated as a gift.
Introduction of Yamatoimo
(Planning & Production:The conference of the local speciality of Ota "Yamato-imo")

Cooking methods vary, and the yam can be presented as tororo-jiru (grated yam soup), isobe-age (fried food wrapped in nori), and yamatoimo chips. Making okonomiyaki (savory pancakes with various ingredients) with yamatoimo and sharing it with family is also a good way to enjoy it. Please enjoy our fresh yamatoimo.
---